Our Plastic Sheet materials get used for many applications: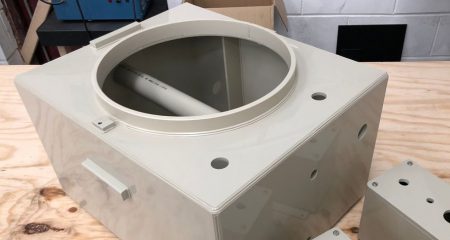 We Fabricate many different plastic sheet materials to your requirements. All that is required is to send in your sketches, plans or drawings and we can get an immediate quotation back out to you.
Plastic Material Fabrications
Materials that we can cut, fabricate and machine are listed here:
Extruded Acrylic, Cast Acrylic, PETG, ABS, Correx, HIPS, Polyethylene, Polypropylene, Nylon, Polycarbonate etc.
Plastic Material Engineering
Our experience of plastic fabrications encompasses many industries, and some of the types of plastic items that we
produce and weld:
Plastic Welding & Repairs
Pipes & Fittings Fabricated and Installed
PVC pipe covers made to fit your hot pipes
Plastic fume extraction ducting
Chemical Tanks, Bund Tanks, Water tanks
Industrial PVC curtain strips
Machine Guards
Hygienic Wall Cladding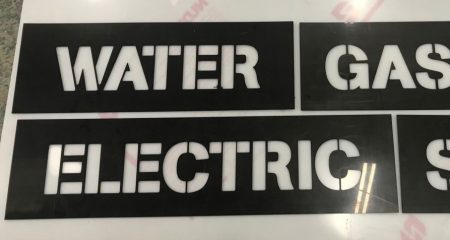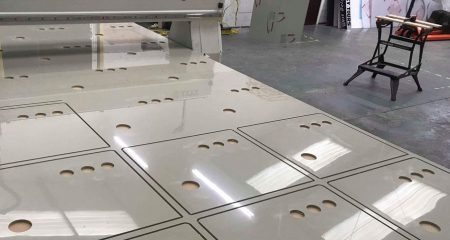 Plastic Bespoke Tanks.
Chemical tanks, water tanks & bund tanks fabricated to customer specifications. Our products combine many of the properties of both stainless steel and lined mild steel yet are considerably less expensive. They are used as storage, transit and process vessels for a wide variety of liquids.
Caustic Soda
Hydrochloric Acid
Liquid Detergents
Acetic Acid
Sulphuric Acid
Dyes and Bleaches
Beers and Wines
Potable water.
A wide variety of fittings can be added to the finished tank including outlet pipes, access manholes, gauges, probes, valves etc.
Any enquiries please get in touch
Unit 14, Beechwood Business Park, Burdock Close, Cannock, Staffs, WS11 7GB
01543 577888
Mon: 8:00 am – 5:00 pm
Tue: 8:00 am – 5:00 pm
Wed: 8:00 am – 5:00 pm
Thu: 8:00 am – 5:00 pm
Fri: 8:00 am – 5:00 pm
Sat: By Appointment
Sun: Closed