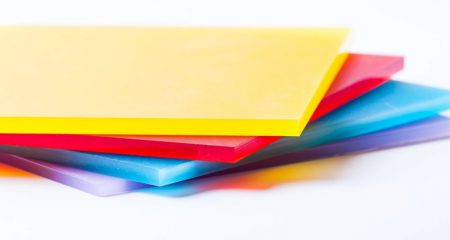 Plastic Material Fabrications
Extruded Acrylic Sheets offer:
Excellent weather resistance
Highly transparent sheet with a light transmission of 92%
Higher impact strength than glass
Excellent surface finish in gloss or satin
Easy to machine, fabricate and thermoform
Good resistance to dilute acids and alkalis
Polycarbonate Plastic Material Fabrication
With an extremely high impact strength and high optical clarity polycarbonate is a natural choice for many diverse applications but particularly where security and safety glazing or architectural glazing, including barrel vaults is required, no matter how big or small the requirement.
It is an extruded sheet and is produced in solid (mono) sheet and multi sheet grades. In addition to its high impact strength and transparency all Polycarbonate sheets have an excellent fire rating and are usable over a very wide temperature range.
Polypropylene Plastic Material Fabrication
Polypropylene is a tough material that is highly resistant to corrosive chemicals. It can be fabricated by our plastic fabricators and include welded construction, suitable for thermoforming. Its "inherent hinge property" makes it resistant to fatigue from repeated flexing. Polypropylene is impermeable to water vapour and will withstand repeated steam cleaning making it suitable for hygienic cladding applications. It is available in natural, black and white and heat stabilised beige. Fleece or fabric backed sheets are available for GRP lamination.
PVC Plastic Material Fabrication
PVC is an economic and very versatile material that is strong and rigid with good impact strength and low moisture absorbency. It is inherently flame retardant with excellent chemical resistance.
PVC is available in sheet produced by four different methods of manufacture. Each type of sheet has the same intrinsic properties but the production method allows additional characteristics enabling the ideal PVC sheet to be available for your application.
Any enquiries please get in touch
Unit 14, Beechwood Business Park, Burdock Close, Cannock, Staffs, WS11 7GB
01543 577888